2023 Summer Intern Program
---
The summer intern program is off to a start, we welcomed 11 interns to the program this year. To create a valuable experience, each intern is paired with a mentor from Farmers Cooperative. They will work together to determine the intern's desired learning objectives. Interns will be able to learn from their mentor's insights and experiences in the industry. Throughout the summer, students will learn how a department operates and gain understanding on how the cooperative functions. Each student will attend a variety of professional development events and location tours. If you see any of these interns, please take a second to welcome them.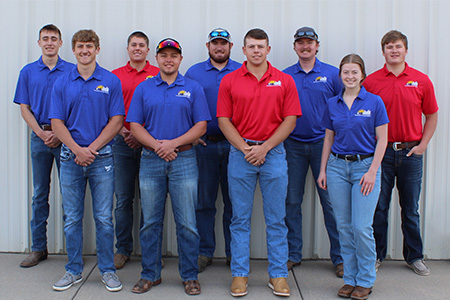 Back row: Jacob Wells – Raymond Agronomy, Nolan Wolfe – Milford and Raymond Agronomy, Austin Harries – Odell, Evan Busboom - Filley Agronomy, Colton Hauder - Ruby
Front Row: Jaden Koehler - Exeter Grain, Kaden Bryant – Hallam Agronomy, Thomas Mann – Beatrice Feed Sales, Hailey Andersen – Plymouth Agronomy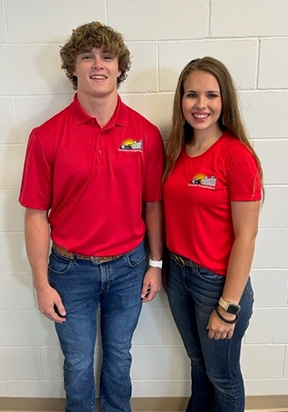 Seth Wright - Milford Agronomy and Ashtyn Humphreys - Marketing
Back to Employee News Page
Read More News
See our current job openings at Farmers Cooperative. Don't forget about the Employee Referral Program.