Tire Clean Up
---
Austin Nave, Aaron Patsch, and Dan Pernicek from Seward Station helped the Seward Blue River Historical District clean up the future site where a historical log cabin will be displayed. 40 tires were collected and disposed of. Thank you to these employees for making a difference in their community.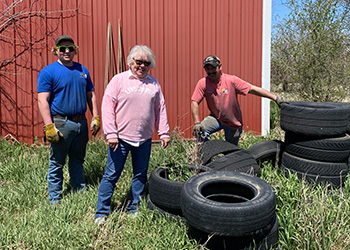 Back to Employee News Page
Read More News
See our current job openings at Farmers Cooperative. Don't forget about the Employee Referral Program.